About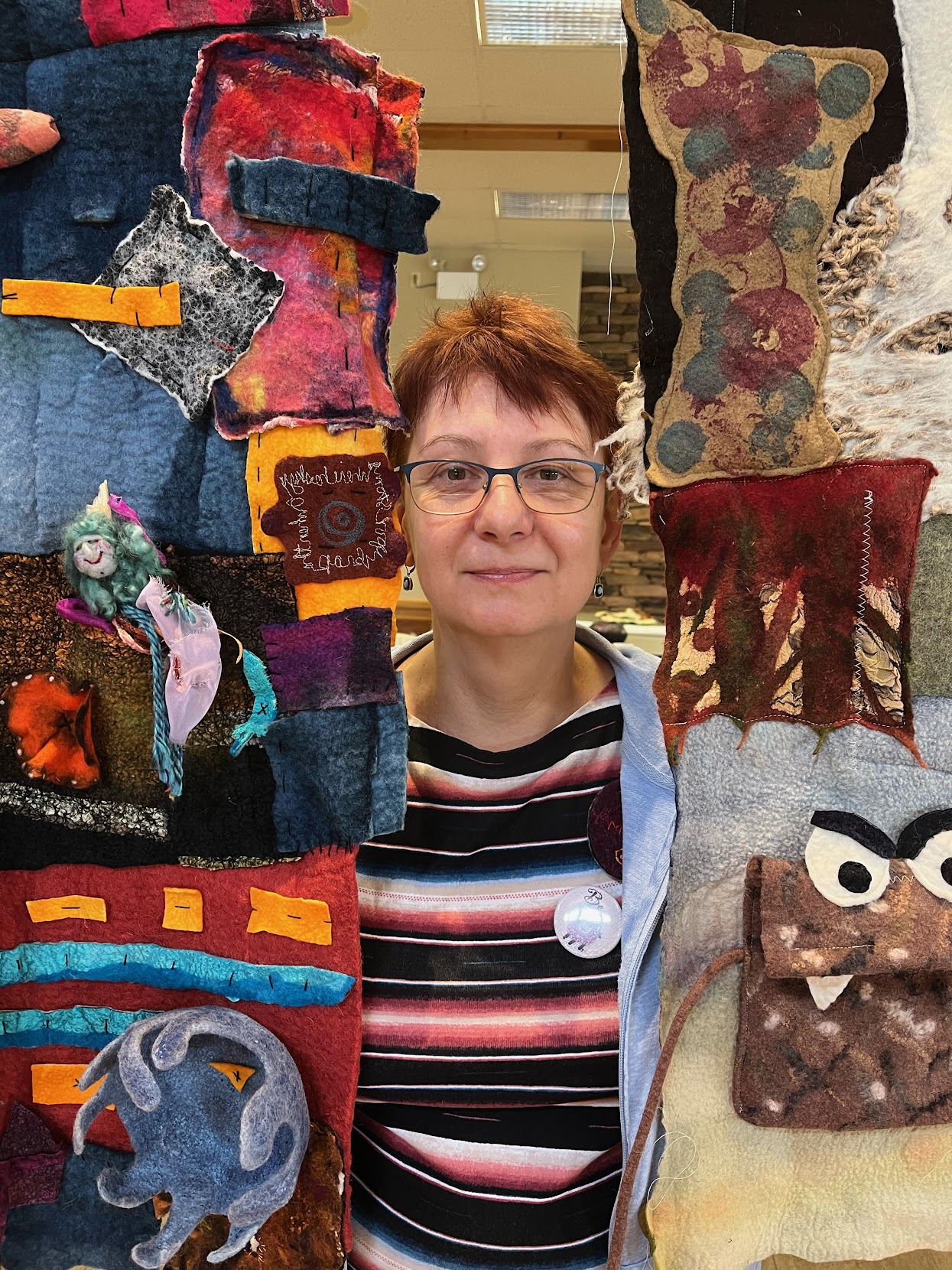 My name is Irina Moroz. I am a fiber artist and beaded jewelry maker based in Needham of Massachusetts.
I discovered felting in 2014. Since then, my interest in felting techniques has only grown further, embracing needle felting, wet felting, and nuno felting. I took many workshops and masterclasses from well-known felt artists from Russia, Ukraine, Canada, UK, and the USA. Infinite possibilities of felting wool into 2D or 3D art pieces enthrall me. I create wearable art, accessories (scarves, cuffs, brooches), wool paintings, and home and holiday décor figures. Even after all this time, I still cannot choose a specific area of interest in felting as felt makers usually do. I just love to work with all types of felting.
Another one of my passions is making beaded jewelry with Swarovski crystals and the finest Japanese seed beads. The first signs of my interest in Swarovski appeared in my life when my younger son had become a competitive ballroom dancer. I designed and made him and his partner dance costumes and embellished them with Swarovski elements. Years after, I came across wonderful beaded jewelry of Russian jewelry makers and learned from them. I specialize in Art Nouveau, Art Deco, Boho, and Victorian style jewelry.
I cooperate with art galleries in Massachusetts and run two Etsy shops, one for each of my two craftsmanships.
Member of the Northeast Feltmakers Guild (NEFG)
Member of the Plymouth Center for the Arts (Plymouth, MA)